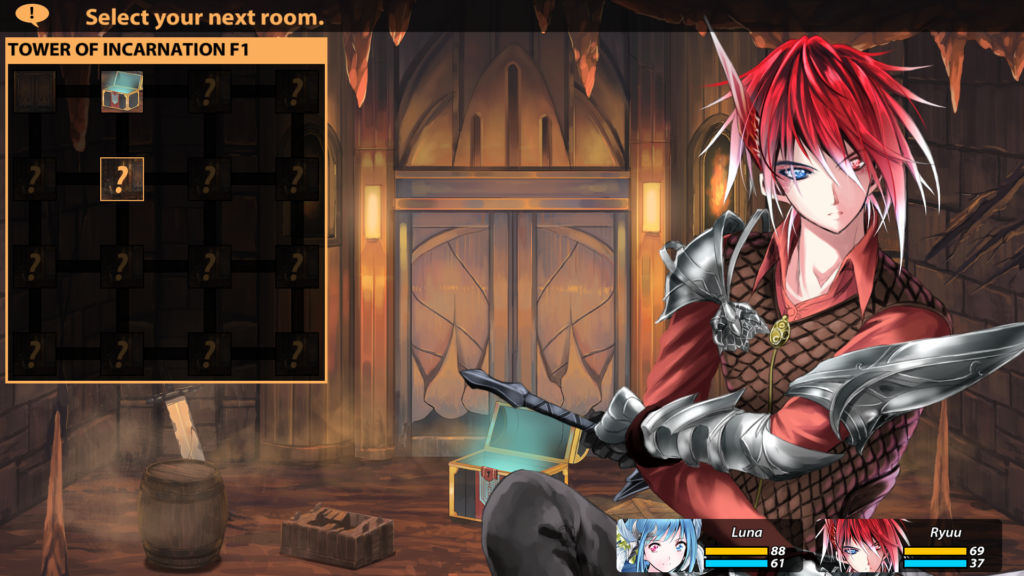 EXPLORE RANDOMLY GENERATED AREAS
Every time you adventure into an area, the map will always be randomly generated.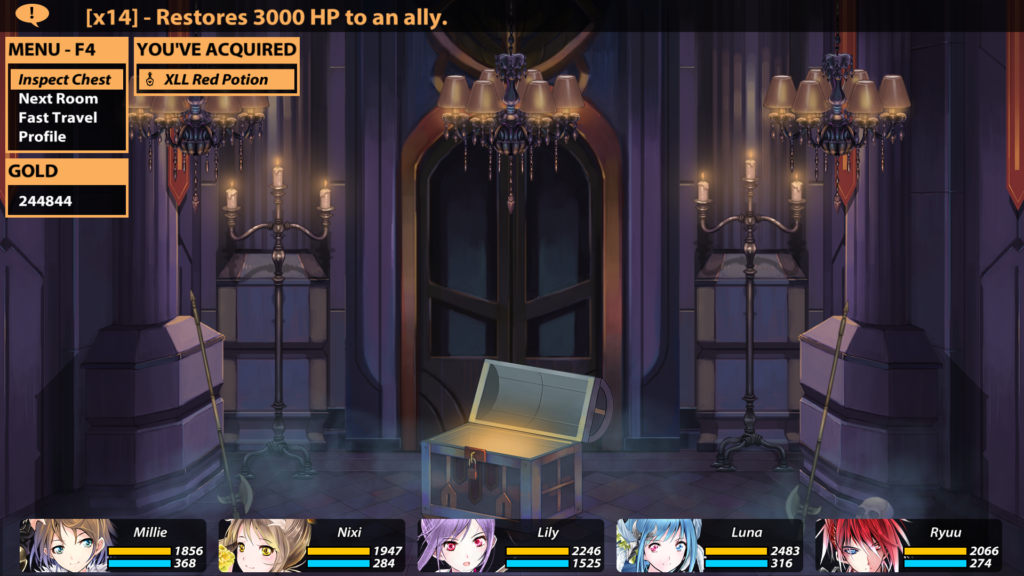 FIND AND LOOT TREASURE CHESTS
Every room is randomly generated and can contain enemies, treasure chests, or other events.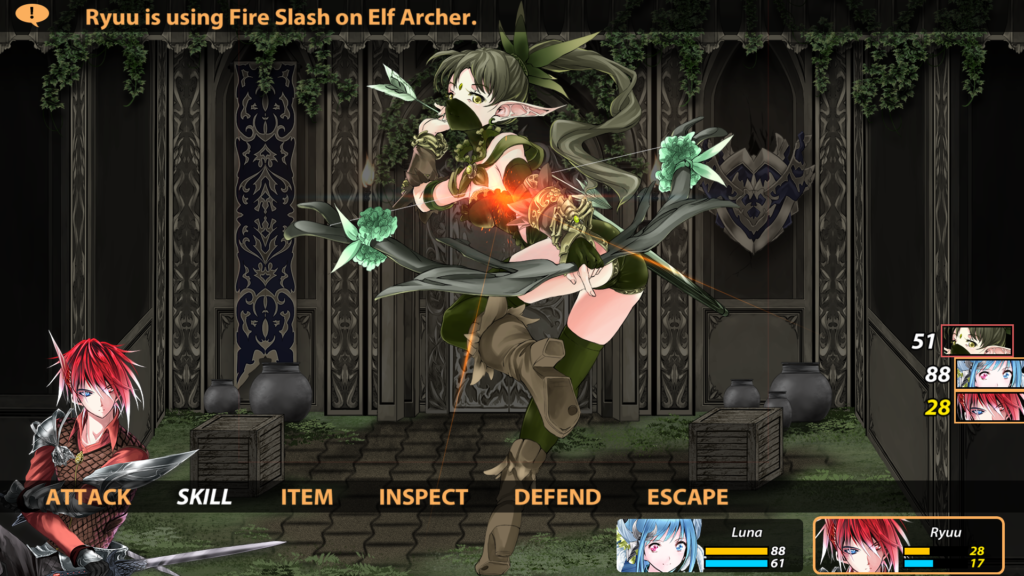 A familiar combat system that is loved by jRPG fans.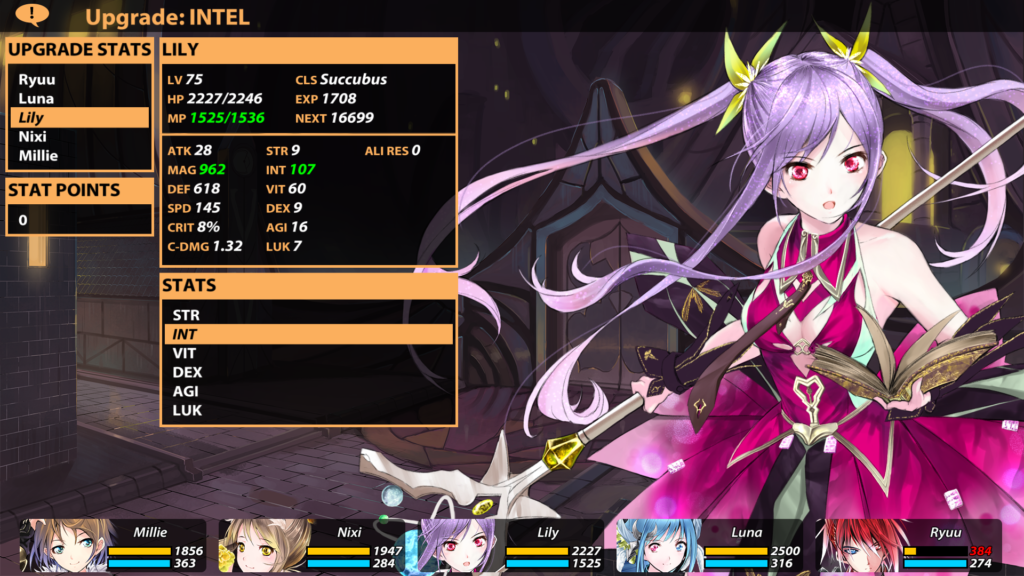 DISTRIBUTE YOUR STAT POINTS
Every time you level up, you get stat points to distribute. Customize your characters, experiment, and redistribute your stat points at will.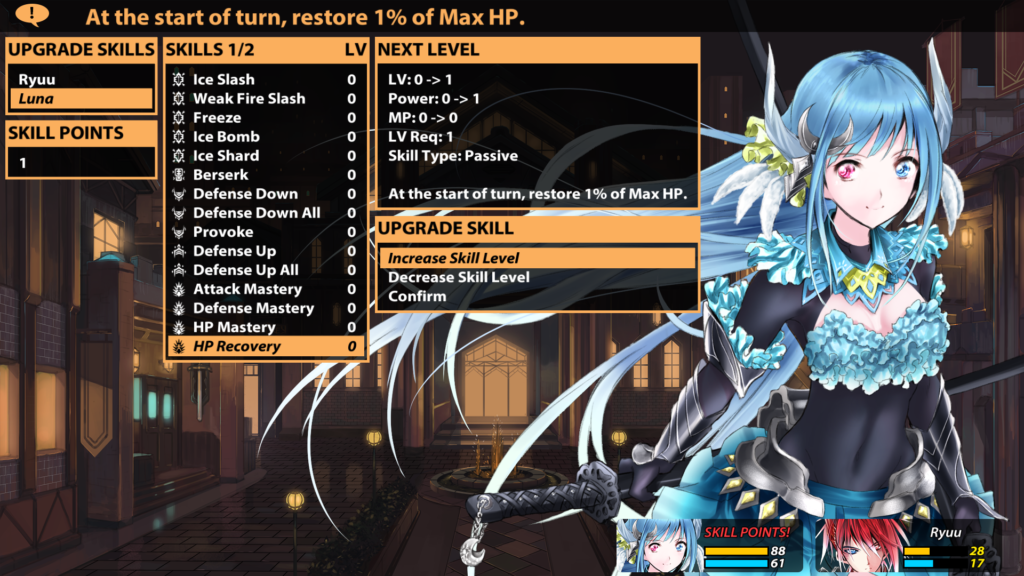 DISTRIBUTE YOUR SKILL POINTS
Every time you level up, you get skills points to distribute. Learn new skills, upgrade your skills, and redistribute your skill points at will.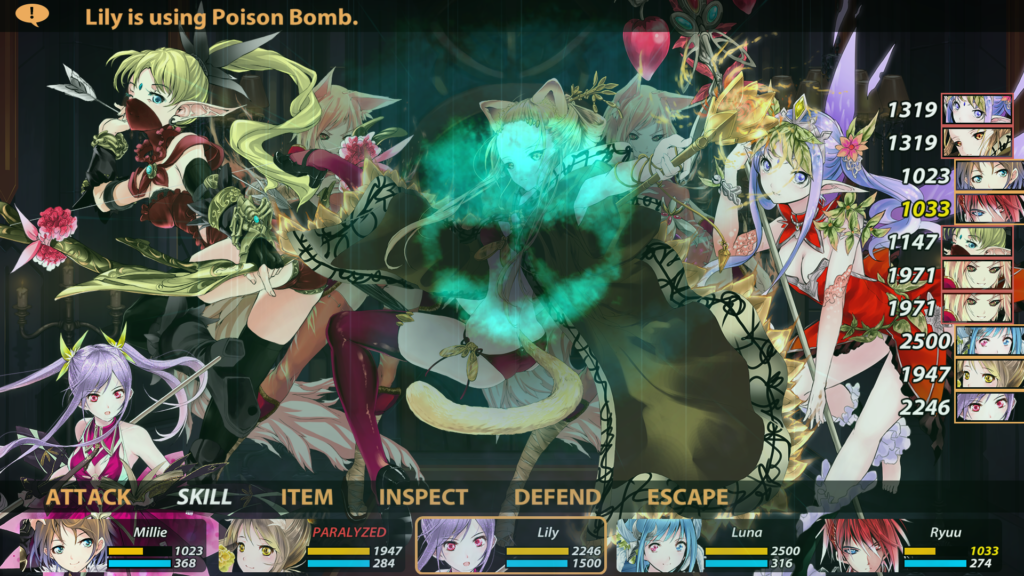 Beautiful 1080p artwork.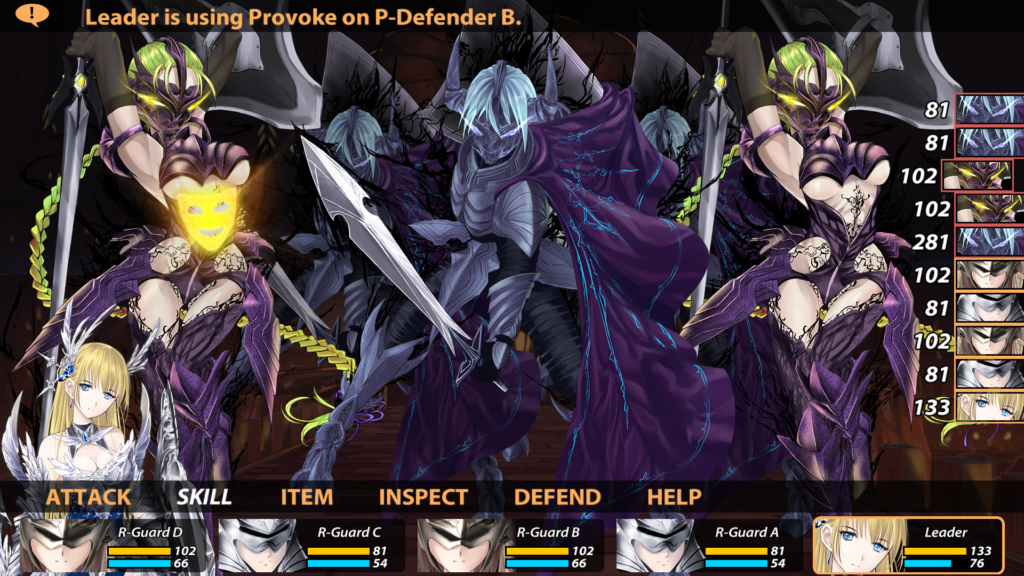 Aid the Rebellions, end the Civil War, and find the truth behind this world.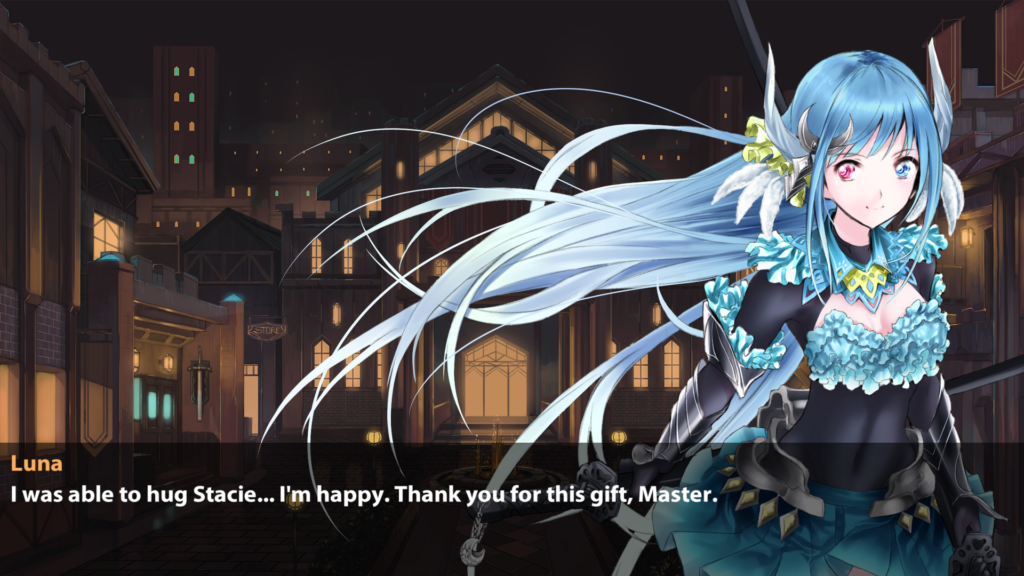 Gather new allies, level them up, and prepare for war.